Enhancing digital education with User Experience design
The project UX for Teachers – Enhancing digital education with User Experience Design is a Small Scale Cooperation Partnership in school sector (KA210-SCH) funded under the Erasmus+ Programme.
The UX ForTeachers project aims at strengthening the role of secondary school teachers, trainers and educators in designing student-centred digital environments, activities and materials, exploiting the potential of UX Design in order to improve engagement and effectiveness of distance learning in schools.
The main concrete objective is to enhance teachers' competences in assessing, designing and implementing effective digital environments/materials by applying UX design concepts.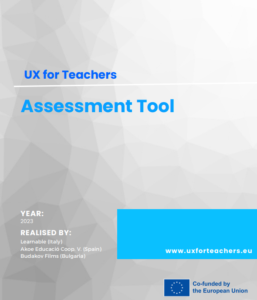 The UX FOR TEACHER Assessment Tool is the first project...
Read More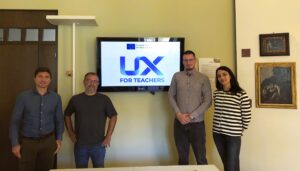 The UX FOR TEACHERS kick-off meeting was held in Pesaro...
Read More

Learnable is a community of experts working for years on the development of innovative educational practices. Learnable focuses to support European learners in acquiring soft and hard competencies that enable people to achieve their goals both in their work and life.
Learnable is active in different sectors such as adult education, VET education, schools and higher education, promoting innovative educational methodologies in different fields such as digital innovation, inclusion, linguistic skills, green economy and entrepreneurship.
The community seeks innovative solutions in order to make education accessible and inclusive.
Learnable supports the implementation of innovative educational methodologies aimed at facilitating access to education and training, enhancing the quality of the training offer, and ensuring an impact on the learning process.
Website: www.learnable-europe.eu
Contact: contact@learnable-europe.eu

Akoe Education is an educational institution formed by a group of 9 cooperative schools that share pedagogical principles, management systems and values with a clear desire to improve their educational projects.
Akoe's actions focus on improving the pedagogical and teaching skills of all the teachers who are part of Akoe schools and on sharing knowledge and good practices with teachers all over the world.
Among the various initiatives are the 'Akoe School of Teachers', teacher training days organised once a year since 2005 to discuss specific educational topics with an average of 300 teachers attending.
The 'Claustre Akoe', on the other hand, are pedagogical meetings focusing on specific educational topics attended by all teachers in Akoe schools, organised by level: pre-school education, primary education and secondary education.
There are also four different teachers' working groups, one for pre-school, one for primary, one for secondary and another composed of physical education teachers. These working groups meet regularly to develop common actions.
Website: https://akoe.coop/
Contact: direccio@akoe.coop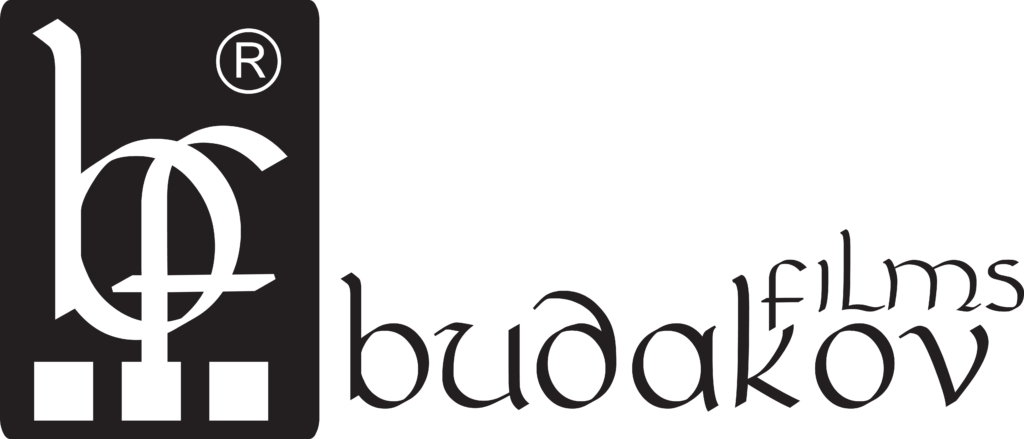 Budakov Films is a digital studio, passionate about creativity and design of learning experience. Our vision is to create memorable brand identity and also to share our professional experience with like-minded people by delivering training programs that meet their exact needs. With passion and expertise in multimedia productions and development of digital learning technologies, we help companies and academic institutions to empower their visual brand identity as well as rethink education models and bring innovative digital learning technologies to life.
Budakov Films has participated in many EU co-funded projects, such as Femina – Inclusion of Women in the Cultural and Creative Sector'(2022-1-LU01-KA210-VET-000081625), TOGETHER (DE03-KA227-SCH-093556), EU Digital Framework of Sign Languages (2020-1-IT01-KA202-008386), Flavours of Europe (2021-1-RO01-KA220-ADU-000029562), REGIO.DIGI.HUB (2021-1-RO01-KA220-VET-000028118 ), Climate Change Académie (funded by EIT Climate-KIC), and etc.
Website: www.bfstudio.eu
Contact: office@bfstudio.eu
UX For Teachers Assessment Tool
It is a tool based on UX Design concepts for evaluating the level of "accessibility, inclusivity, effectiveness and engagement" of online environments/materials/activities.
UX For Teachers International Training Course
It is an exhaustive online training course on how to use the UX for Teachers Assessment Tool providing digital and pedagogic competences for the creation of effective digital environments and materials.

The European Commission's support for the production of this publication does not constitute an endorsement of the contents, which reflect the views only of the authors, and the Commission cannot be held responsible for any use which may be made of the information contained therein.
Project n. 2022-2-IT02-KA210-SCH-000097023